The Importance Of Family Routines
As families settle into a new year and children return to school following the winter break, it can be a good time to remind ourselves of the importance of family routines.
Every family has its own unique routines. Routines help family members know who should do what, when, in what order and how often. They help to keep life organized, prevent things from becoming too chaotic, and generally make life easier for parents and children. For children, routines give them a sense of security and help them develop self-discipline. Dr. Laura Markham, of Aha Parenting, provides a list of other ways that routines are good for kids.
While research shows us that kids do best when routines are regular, predictable and consistent, there are no rules about how many or what kind of routines you should have. All families are different, and what works well for one family might not work for another. However, there are some times of the day where having consistent routines can be especially helpful for both parents and children.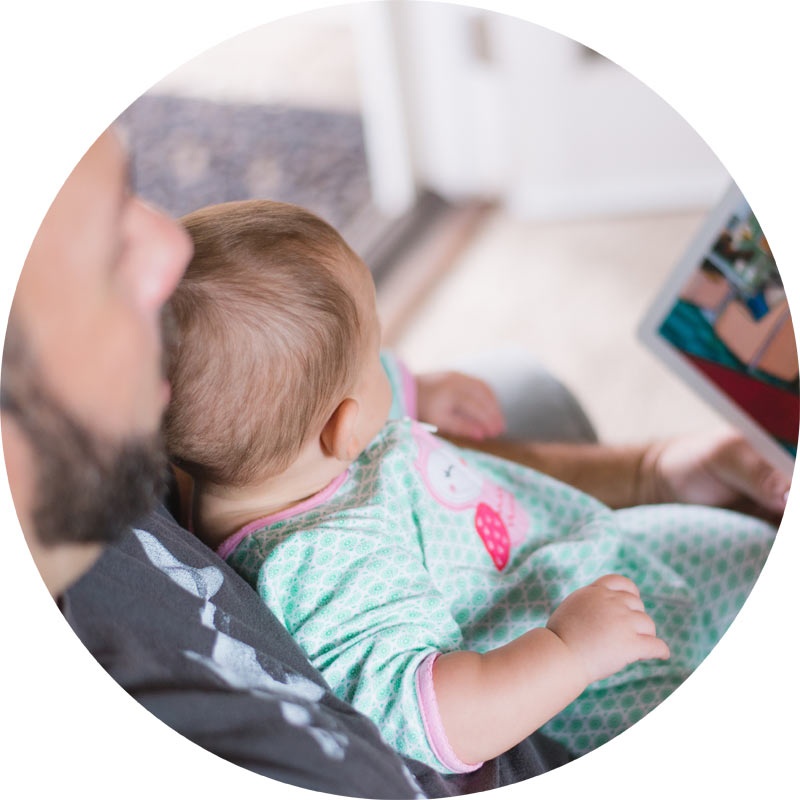 Mornings
Parents and children benefit with a calm and predictable start to the day and having a consistent morning routine can make a huge difference. One way to start is by establishing a regular wake-up time that gives everyone enough time to get everything done without rushing. Some families – especially those who enjoy a few extra moments of sleep in the morning - find morning routines are easier when much of the prep work for the day, such as making lunches, packing backpacks, completing school forms, etc. are done the night before. Others find creating a simple and easy-to-follow visual routine chart helps keep everyone on track.
Dinnertime
Science shows that there are major benefits to regular family dinners, where all family members eat at the table together, without the distraction of television or mobile devices. While coming together as a family to eat dinner seven days a week may be unrealistic for your family, even aiming for three to five times a week can be beneficial. Many experts suggest marking family dinners down on the calendar and treating them with the same importance of other family commitments. Some families enjoy adding fun traditions to their family dinner routines, such as each family member sharing the silliest or funniest thing that happened to them that day.
Bedtime
Having a consistent bedtime and regular nighttime rituals is important for children of all ages, and even for adults. Common nighttime rituals can include storytelling, reading aloud, conversation, and songs. It's best to avoid exciting play and activities before bedtime, and experts advise that children and adults avoid all screens for at least an hour before bed. Parents magazine offers some tips for establishing a bedtime routine that works for you and your child.
It is important to know that routines can still involve choice and that they do not have to be rigid or strict. Routines have lots of benefits, but that does not mean that every moment of the day must be scheduled. It's also good for children and parents to have free time to play, relax or be creative.
As children grow, their needs will change, and you may find that family routines need to be adapted in response. It's important to follow your child's cues and not to let the routine come before their needs. Disruptions to daily routines, (e.g. illnesses, teething, being away from home, etc.) can throw things off temporarily, but by returning to your family's consistent routine when possible, everybody can get back on track.